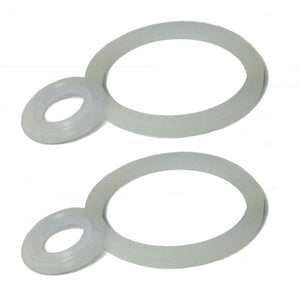 Parts G21seals Replacement Seals for Flip Lid for 21 oz Glass Water Bottle - 2 sets
Sale price Price $5.00 Regular price $5.00
Replacement Flip Lid Seal Kit for Eveau 21 oz Glass Water Bottle - No bottle or lid, just the three sets of seals. Each set is one silicone seal for the lid to glass connection, and a smaller silicone seal for inside the flip cap. Made from food grade FDA approved materials.

The larger rim seal also fits the G21 straw lid (It does not fit Paravalve).
Free Shipping on this item.