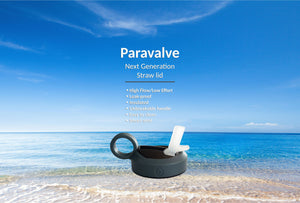 Stay hydrated where ever you go
You know the importance of staying hydrated, and our patent pending 3rd generation straw lid provides the easiest way to get quenched! It's leak-proof even with carbonated beverages, and insulated to keep hot drinks hot and cold drinks cold. The wide unrestricted air and water path provides high flow with low effort. 
3rd generation straw
"Best lid hands down! This lid is a game changer! "
"LOVE this so much better than the hydro straw lids!!!"
"Soda pop without spraying! - Genius! I love this!"
 "Nailed it! Solved all the problems! - Amazing!"
"This is a perfect lid. HydroFlask needs to emulate this design. "