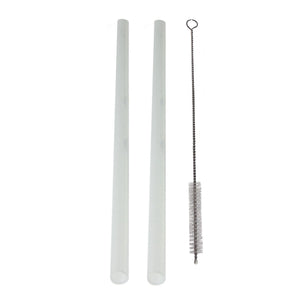 Parts PV-straws - Paravalve Replacement Straw Kit -Two Straws and One Straw Cleaning Brushes
Sale price Price $6.00 Regular price $6.00
Two HPDE straws that fit the ParaValve straw lid, as well the Hydro Flask straw lid. Also includes a cleaning brush. BPA Free.

Each straw is 260 mm inches long (10.24"). Internal diameter is 6.5mm, outer diameter is 8mm. The cleaning brush is also 26cm long.

Free Shipping on this item!